I'm not afraid of haircuts, and I never really have been. That said, I've always been leery of picking a new person to cut my hair.
Luckily, I haven't had to deal with that in a while, as my wife, Laura, has been cutting my hair for the past several years. And has been doing a great job, I might add.
Well, as you might imagine, we did not pack the trimmer and shears for our extended traveling adventure, so I'm left to fend for myself.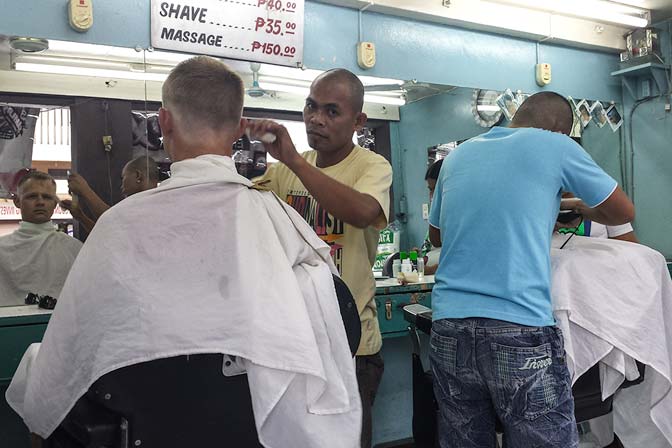 So, naturally, I walked down the street in Dumaguete, Philippines and found the cheapest barber I could find.
89 cents later, I have shorter hair and a wicked tan line on the back of my neck. In fact, I'm not sure the hair on the back of my head has EVER been that short. Perhaps I should've known better based on the haircuts of all the barbers.
Also included was a 5-minute neck and shoulder massage. I think I could get used to that.
And yes, 40 Philippine Pesos. 89 cents, USD. Not too shabby.