The day before our long, random night in Kuala Lumpur, Malaysia, we attended a couch surfing meetup. I am unsure if we were interested in learning more about couchsurfing in general at that time or curious to meet the active couchsurfing individuals themselves.
These meetups are designed for the young and old alike, whether it be actual couch surfers, hosts, friends, friends of friends, or even strangers to come together. They are meant to create a safe community, providing the opportunity to meet amazing individuals and share travel advice and stories. We met many great people that night, including Andrey.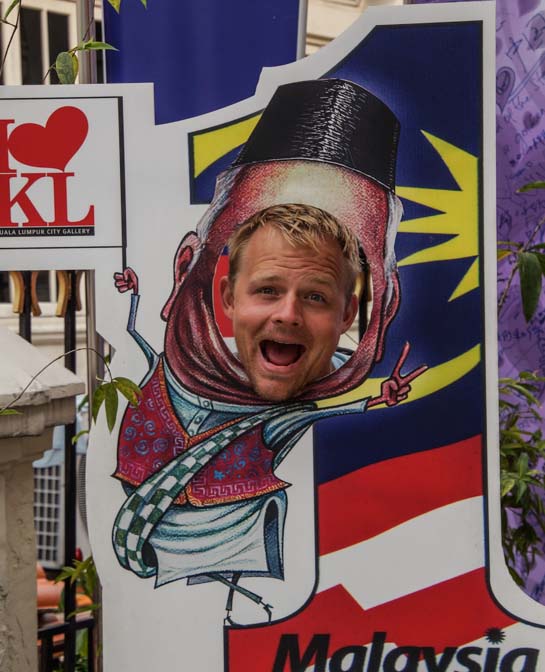 The night that followed, we were planning on going downtown Kuala Lumpur to take pictures of the lit-up Petronas Towers. As we were waiting at the bus stop, we ran into Andrey, who said that he was heading there as well. We got distracted talking, and jumped on the wrong free bus, as there are two servicing different routes.
I was thinking that this was kind of a random coincidence as we continued to talk. What are the chances that one of the few people we barely knew in all of Kuala Lumpur happened to be going out that very night, doing the exact same thing, at the exact same time, to catch the wrong bus at the exact same bus stop?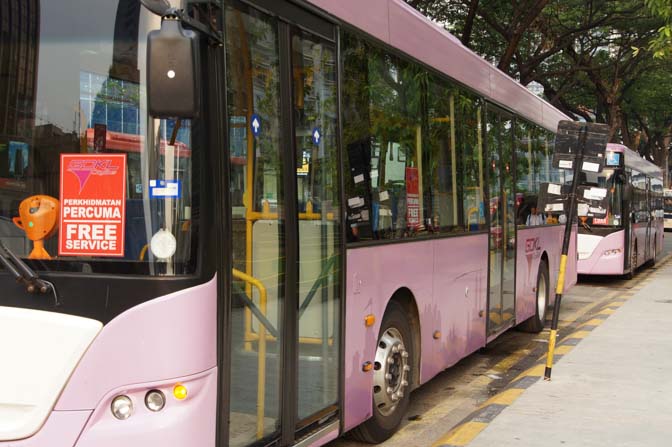 Taking the wrong free bus, and painfully correcting our mistake, added fifty minutes on to our night. A frustrating way to start, but we made do. During this time with Andrey, I couldn't help but give him my twenty question interrogation.
Our new friend happened to be a Russian photographer traveling alone, who specialized in wedding and couple photography. He was interesting and had quite a story. It is amazing what you can learn when you are stuck on a bus for over ninety minutes.
We finally arrived at the Petronas Towers, where we walked around, admired the view, and took a lot of pictures. My skepticism started to fade as Andrey showed me a few impressive night shots of the towers that he took. His photography equipment would also point to the legitimacy of his story.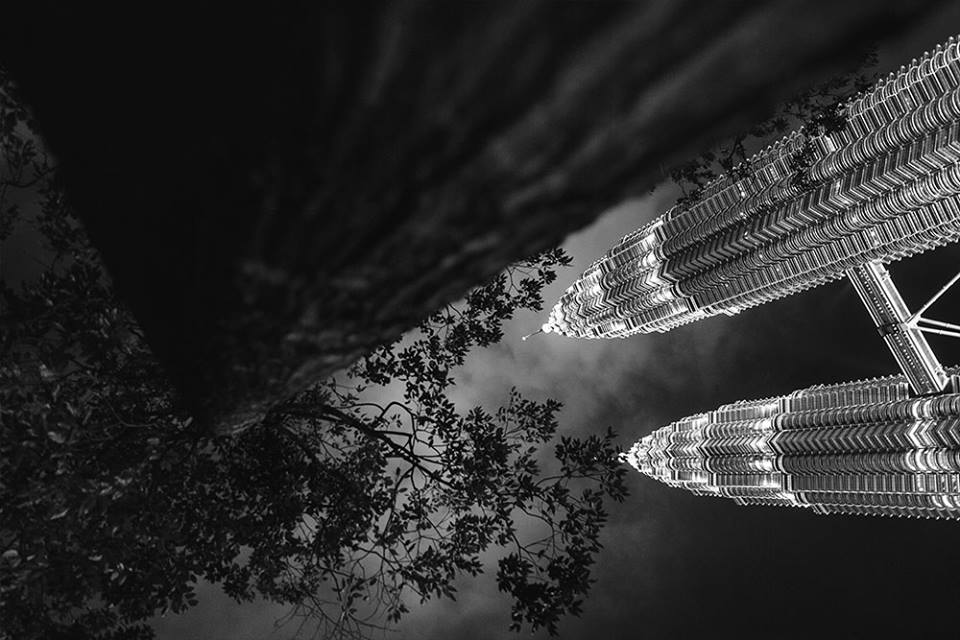 Our defenses were down as the night was coming to a close, and we were caught off guard with his request to take our photos. I am still confused as to how this all actually happened. I do not know why we eventually accepted his request. Possibly because we felt obligated or flattered, and truthfully too many things had transpired throughout the night to simply walk away.  `
I do know that it was late, I was a sweaty hot mess, and we both did not smell the greatest. I was not excited about this photo shoot opportunity to say the least.
Here is where it started getting really awkward, at least for me. For the pictures, Thad was supposed to stand up straight, looking manly and stoic. I was supposed to pose like a girl madly in love, trying in essence, to get the this boy's (Thad's) attention.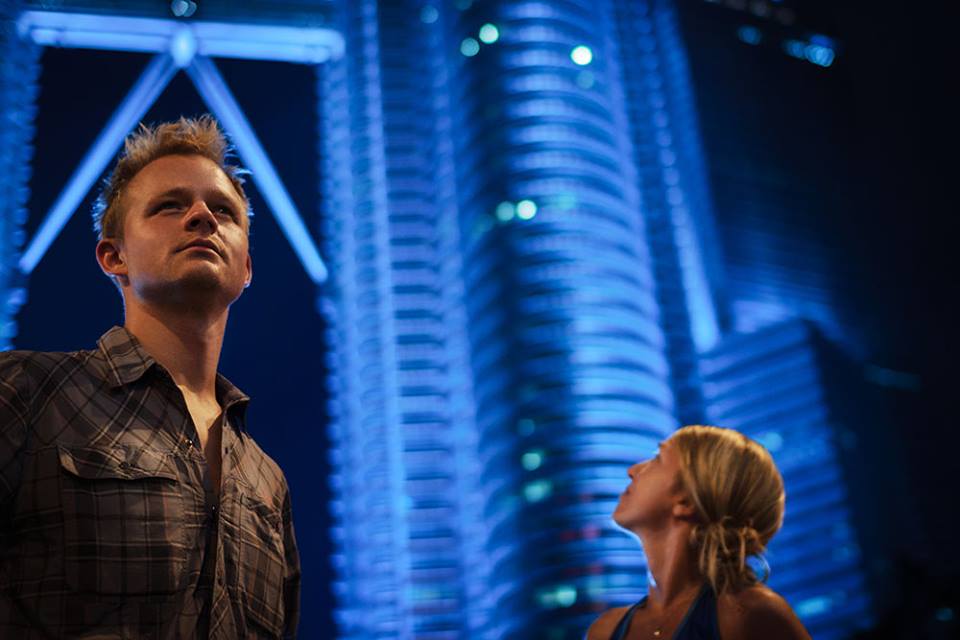 For those of you that know me, I do not play games. I do not chase. I do not act like a damsel in distress. Use your imagination, I could not hold a straight face, play the part, or pretend. I was an awful candidate for this photography session.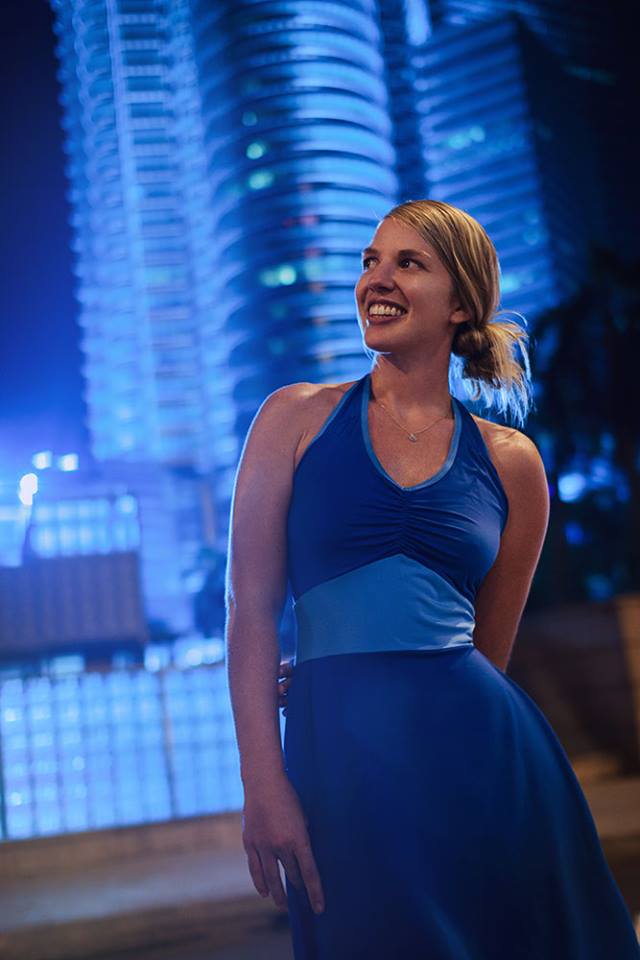 It was such a weird, awkward, funny photo shoot. He took three series of photos, where the last one was up close and too personal. The passion that was meant to be captured was supposed to show in our facial expressions. We were to pretend that it could possibly be our last moment together… ever.
I realized at this moment that acting would not be in my future. I lost it, out of control, and I couldn't keep it together. It was all too much, too awkward, too late, and too funny.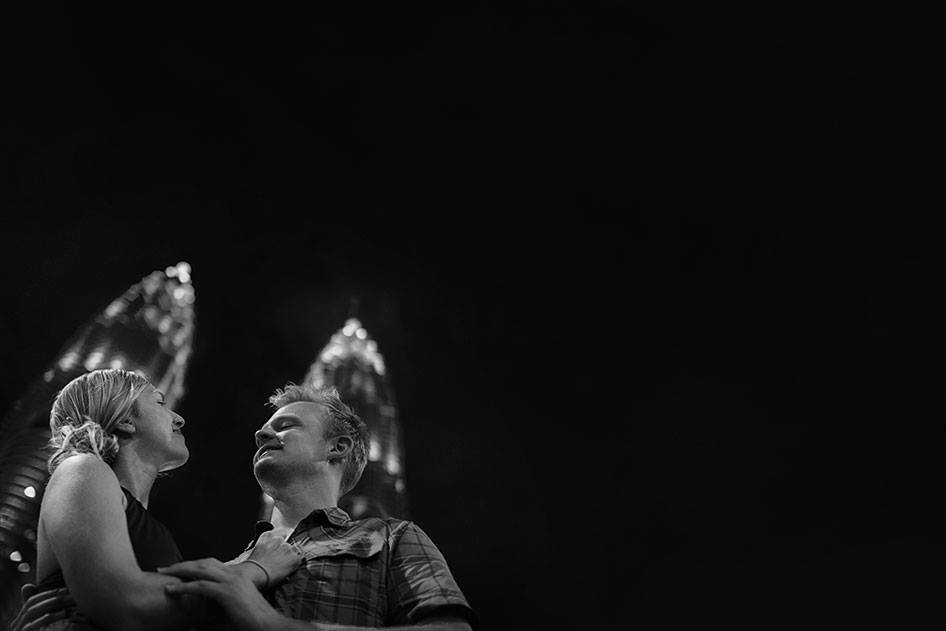 I will now be ready, with a really good excuse, to not agree to this type of thing again in the near future.
When I think back to this night, I cannot do anything but smile. How did we get in a situation like this? It all happened so fast and was just so random. To top off our night, we missed all methods of transportation home.
The delay of our night from taking the wrong bus and the pseudo photo shoot, took us late into the night. We ended up walking a few miles home, opting out of an expensive taxi, talking about what had transpired.