My generic Target brand, broad spectrum, sport performance, FDA-approved, SPF 30, UVA/UVB protectant, sweat and water resistant, $7.99 USD partially full sunscreen bottle, that we squeezed into two 100ml bottles (for our carry-on limits) is now gone.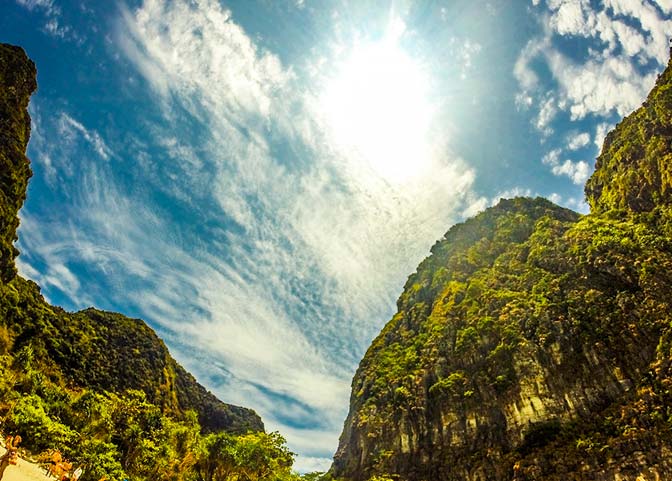 I have always thought less is more when referring to packing and traveling. The less you carry is always better. Also, we can always buy what we need on the road. These little things allow us to use carry-on baggage only,  avoiding checked bag fees.
But as it relates to sunscreen in Thailand, my above theory is void. Bringing a gallon of known FDA-approved sunscreen when traveling is more and better. In Southeast Asia, it is extremely expensive to purchase this quality and the amount is small. Paying the initial baggage fee would pay for itself in mere days in this sun.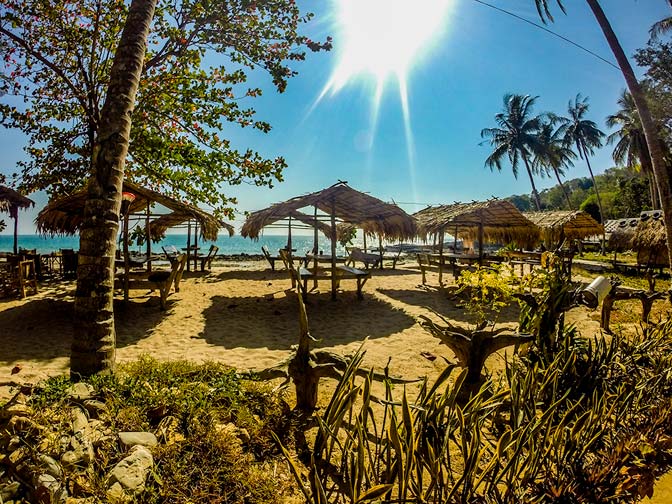 I am quickly learning more lessons as well. Some go as follows:
Never underestimate the power of the tropical Thai sun. It is not to be trifled with.
Sunscreen is not created equal.
Thailand sunscreen has seemingly similar properties to gelatinous water.
Sunscreen in Thailand is sold [almost] exclusively in three-ounce bottles, and sells for around 450 Baht, nearly $14 USD.  Different Thai brands will vary slightly in cost.  Do not be confused, assuming that the higher cost per ounce here in Thailand equates to a higher quality product compared to back home. I assure you, this is not the case.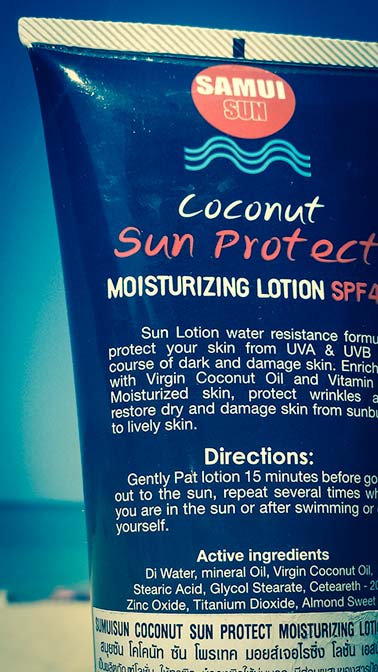 The perfect scheme to Thai sunscreen not truly screening is providing, at high cost, an after-sun aloe vera lotion or massage, promising to provide relief from the burns acquired the previous day when the expensive sunscreen failed. And the mad cycle continues on.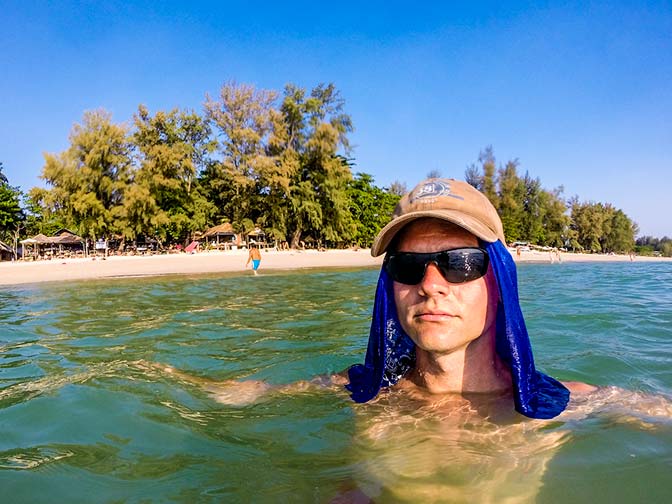 Currently, I am using the supposed SPF 40 Samui Sun Thai brand sunscreen, that seems to provide as much protection as baby oil. Trying several different products to no avail, my skin is hateful and severely freckled. 
As I am sometimes slow to change or adjust, so is the skin I am in.