Family time is always an interesting time. The bigger the group, the more interesting. Little ones certainly add a level of craziness as well. With 15 in all, we definitely experienced our share of craziness on this trip, but at the end of the day, I wouldn't change a thing.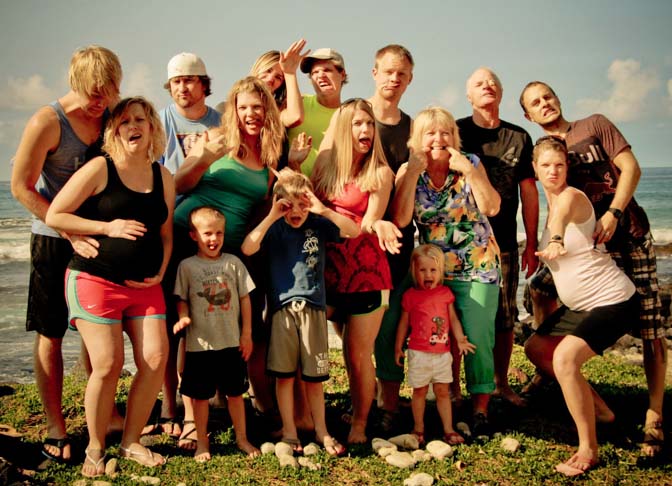 Our week in Kona with family was an absolute blast. And we couldn't think of a better way to catch up with and then say goodbye to family before we took off on our year-long travel adventure.
Highlights include volcanoes national park, snorkeling in crystal-clear waters, swimming at gorgeous beaches, touring a Kona coffee plantation, amazing scuba diving, [competitive] pinochle, good meals together, a luau, playing in the pool with the kids, relaxing in the sandy-bottom hot tub, and much much more.
I miss it already.