Gunung Raya is Langkawi's highest point, sitting at 881 meters, offering a 360 degree view of Langkawi, the Andaman sea, and even the mainland of Thailand.
We parked our scooter near the entrance to the Lubok Semilung Recreational Park, and followed the paved pathway into the park for nearly ten minutes. We eventually reached a large blue board at the start of the hike saying 'Tangga Helang Seribu Kenanganan' meaning 'Steps of a Thousand Memories'.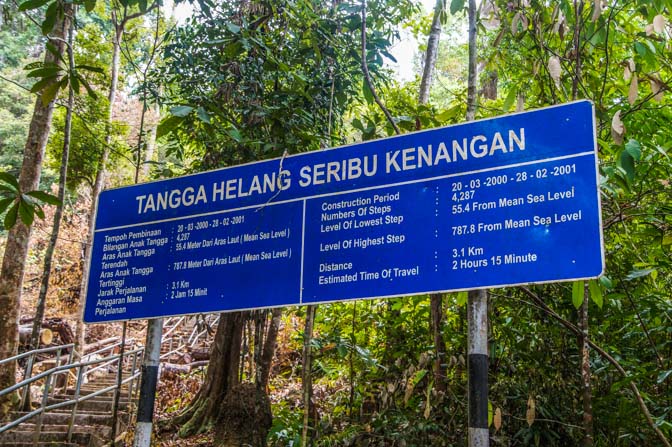 I really had no idea what I was getting us into, as tours and car hires were the bulk of my Google searches. It didn't take long to figure out that this hike solely entailed climbing 4,287 literal stairs through the tropical forest.
Several of the stairs were numbered as we climbed. At different points along the trail these numbered stairs provided encouragement, while other times, frustration and tears.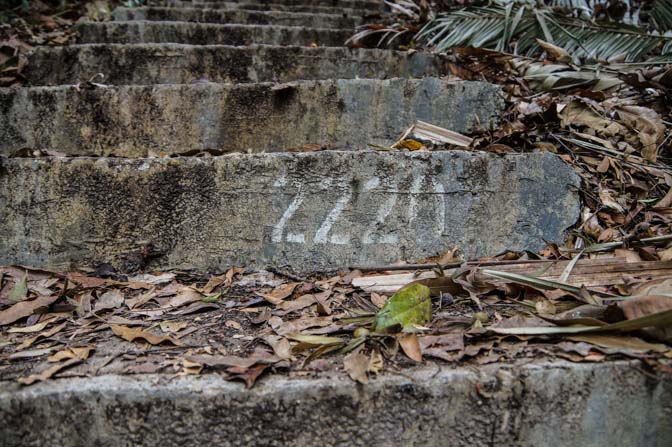 There was no noise or chaos of souvenir shops, food stands, or hordes of tourists. We were literally the only two people hiking this trail. The path was well marked and maintained, completely surrounded by dense jungle and wildlife.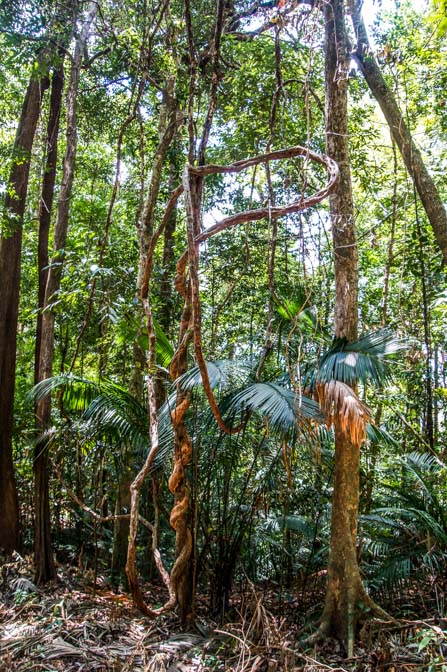 At some point, between one hundred to one thousand steps, I started to realize why hiking in a tropical, hot, humid, forest is not a popular thing to do.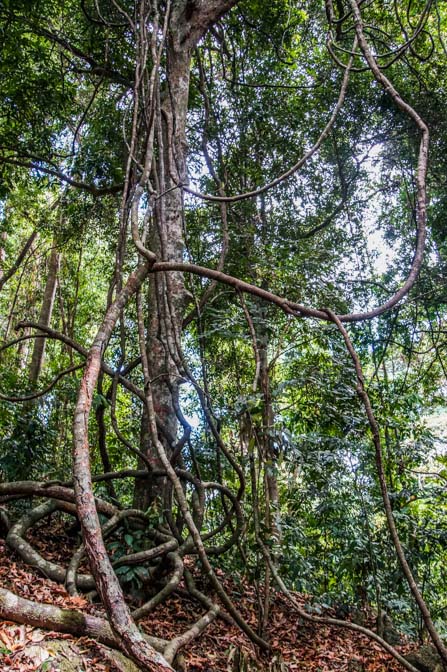 We were barely a fourth of the way up the mountain, when our clothes were heavy, dripping, and disgusting from our own sweat.
Thad would collect pools of sweat with his handkerchief, ring it out, collect pools, ring it out… I now understand the quote of 'Steps of a thousand memories'.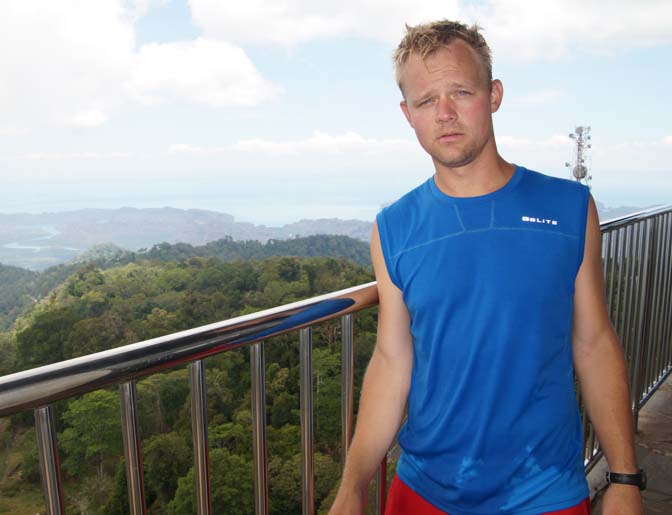 This stairmaster hike is estimated to take 2 hours and 15 minutes, but we climbed it in less than ninety. As we took our last few steps to get to the top, we were surprised to see two other people.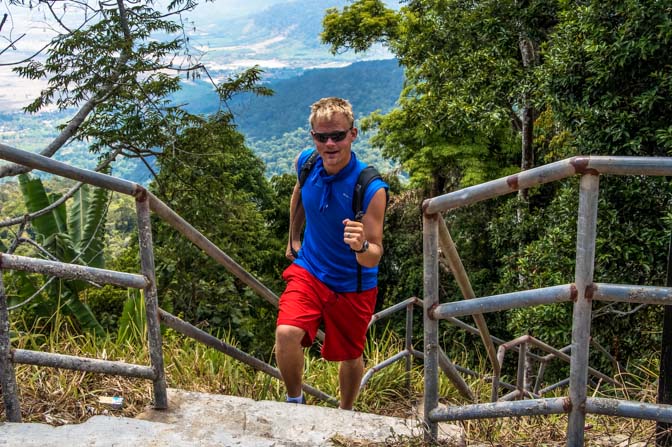 I am sure we were a sight to see with our blotchy skin, sweat soaked clothing, and heavy breathing.  I felt so bad getting in their car, dripping, smelling, nasty… but I did it anyways, as they offered us a lift to the actual look out.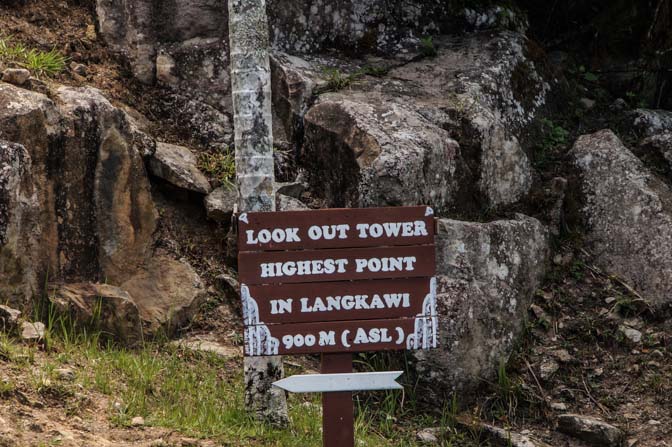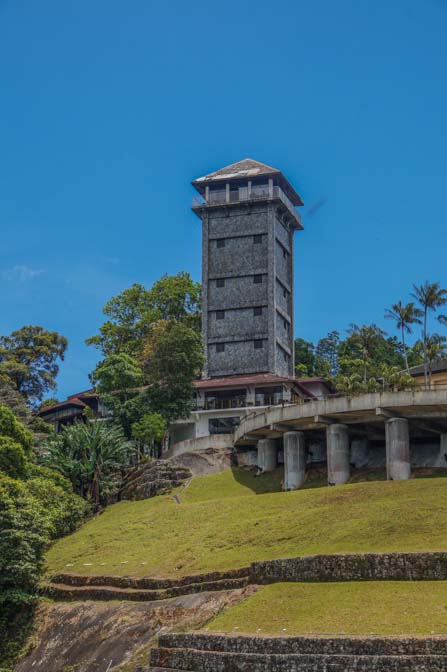 At the viewpoint we paid 10RM (around $3 USD) to climb the final stairs up the tower for the full panoramic view. We were at the top, drinking our complementary ginger tea, trying to take it all in.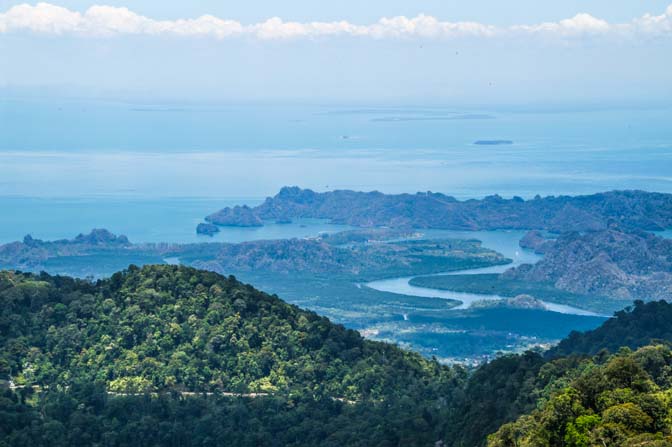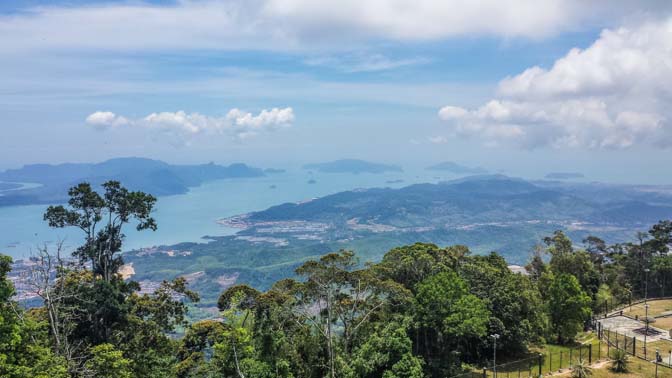 Slowly gaining back energy from the intense heat of the day, we started the hike down all 4,287 steps.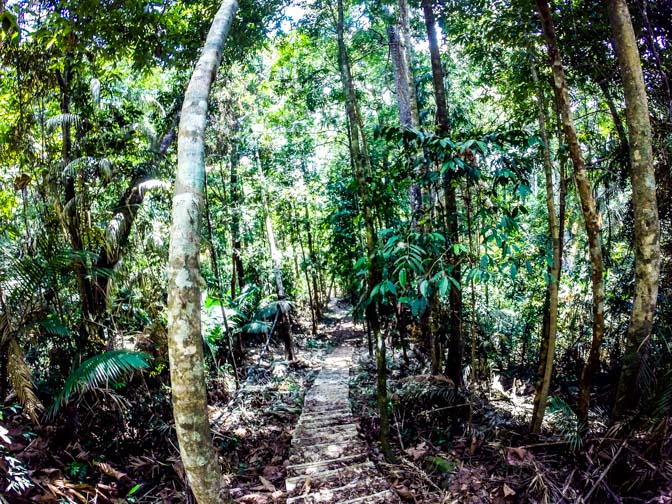 Our knees did not like the climb down, and our legs were starting to stiffen. We opted to jog, to ease the stress on our aging joints, descending in record time.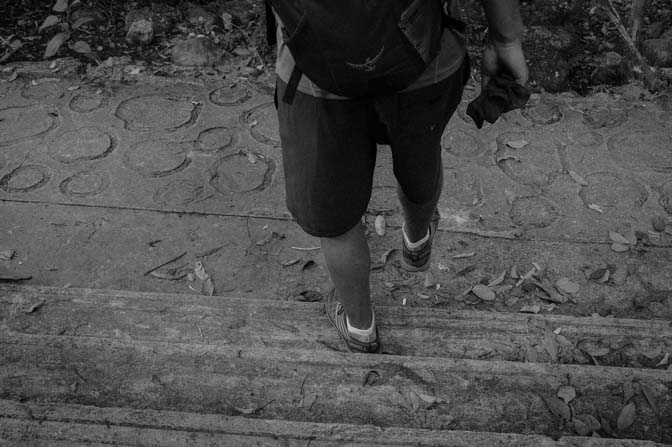 Happily walking out of the park on level ground, we jumped back on our scooter and enjoyed the cool breeze as we rode home.