On our last night in Koh Lipe, Thailand, we bought ferry tickets to Malaysia, leaving early the next morning. We were sorting out the details at the tour agency, when a family stopped in to purchase tickets as well.
We struck up conversation, talking about our travels, when I mentioned that we weren't sure how long we would be staying in Singapore, because it was such an expensive country. I received back a half serious reply, that it would be really cheap if we would just stay with them.
We exchanged information and continued on with our night. This encounter happened so fast, it wasn't until a few days later, that we realized how random it truly was.
It takes considerable effort to get to Koh Lipe, Thailand, where very few Americans are known to venture. We spent an entire week there, not hearing one word of English being spoken, until that night.
Talking with that family was the first easy communication we had in a seemingly very long time. Besides that, part of the randomness is due to the fact that we bought our ferry tickets to Malaysia on our 30th day in Thailand, when we only had a 30 day visa.
Basically, we should have not even been in Thailand, buying ferry tickets, talking to strangers, at that agency, on that day.
After leaving Thailand, we made our way through Malaysia, eventually ending in Kuala Lumpur. Through a series of events we realized we booked our flights to Yogyakarta, Indonesia on the wrong day out of Singapore.
To compensate for this error, we had to book a last minute night train from KL to Singapore, to make sure we could still catch that flight. Once we were in Singapore, we then had less than 24 hours to sightsee and catch our already booked Indonesian flight.
The series of events continued on, as I got sick, and we skipped our flight anyway. By the time I started to feel alive again, I was desiring to be out of the hostel atmosphere, have a level of normalcy, and a "home" in a sense. This is when we decided to follow up with the Koh Lipe couple's half serious offer, for our final few days in Singapore.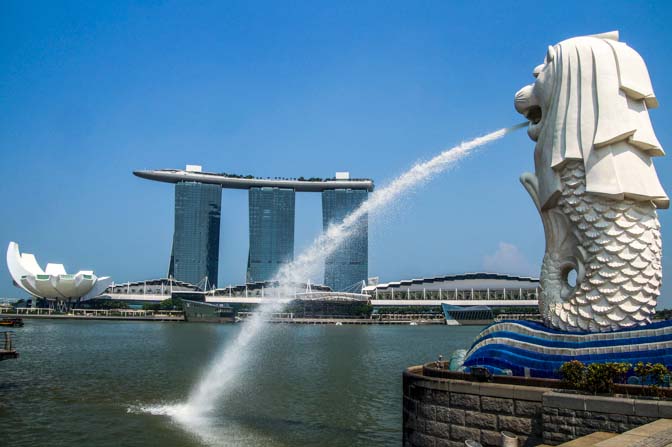 We toured around Singapore, walked along the River Quays, and explored the famous Marina Bay area. After completely overdoing it, and feeling exhausted from the long day, we jumped on the public bus with a rough idea of where we were going.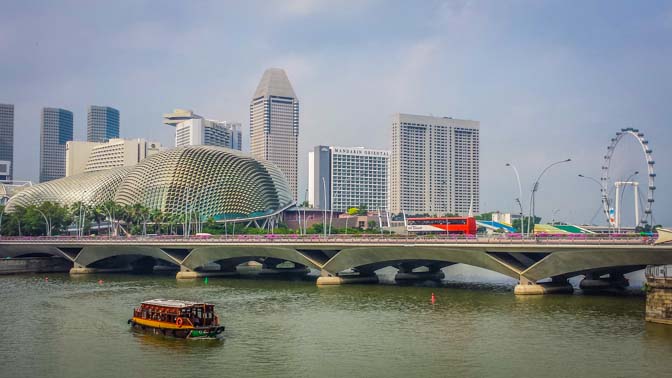 The bus was overly full before we even got on. We had our packs with us, squeezed in awkwardly, and held on tight. When we arrived at our stop, it was already dark and getting late.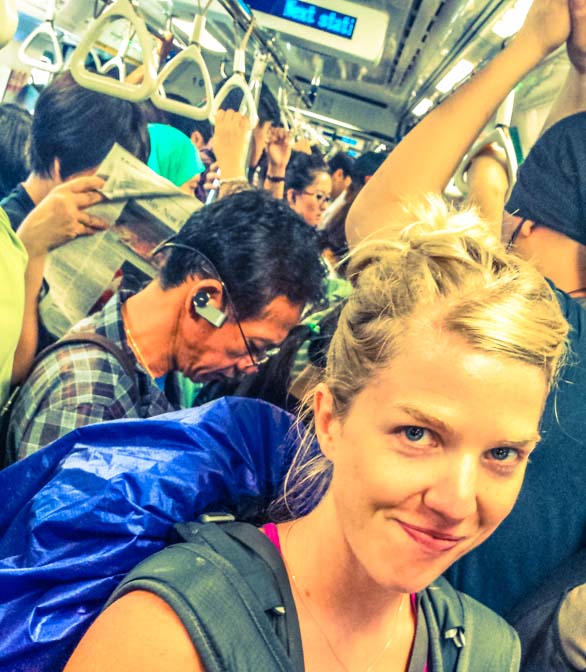 As we walked along the sidewalk, we had a "dumb and dumber" moment. Ferris, Ferry, Fury, Farett, I was way off, as Thad tried to remember their last name. We were still getting used to limited wifi access, as we tried to remember the address and name from memory.
Knowing we were in close proximity, Thad made friends with the security guards and was able to look up the rest of the address, while we were standing outside the gate.
Caucious, the one-eyed, extremely sweet dog, met us at the door. We talked for only a short while with the gracious hosts who were most likely still in shock that we actually took them seriously with their offer.
The following day was just as busy sightseeing as the day before. We made it back to their home later than hoped. Public transportation, although easy and cheap, isn't always ideal or fast.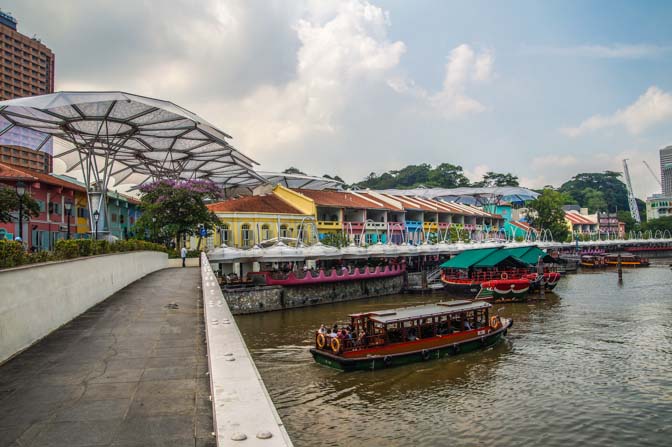 As we got off the bus, we were caught in a torrential downpour. We arrived back at their home late and dripping wet. I am not sure what kind of impression we left, but we were very grateful for this home and family.
That night we had more time to talk about traveling, family, overseas living, etc. It was so interesting to get a different perspective on doing life. They had so many fun stories and experiences to share.
The next morning we got a few minutes to hang out with their adorable kids.These kids were a lot of fun, and really well-traveled for being so young. I am sure if we would have compared, their passports would put ours to shame.
This was such a fun, needed, experience, after being so sick and miserable just days before.