During our stay on the many Philippine islands, taking trains, planes, and automobiles was inevitable. Traveling through the northern mountains of Luzon, city streets of Manila, windy beach-side roads of Palawan, even through beautiful country in Bacolod was an adventure. The Philippine roads are wedged between some of the most incredible scenery I have ever experienced.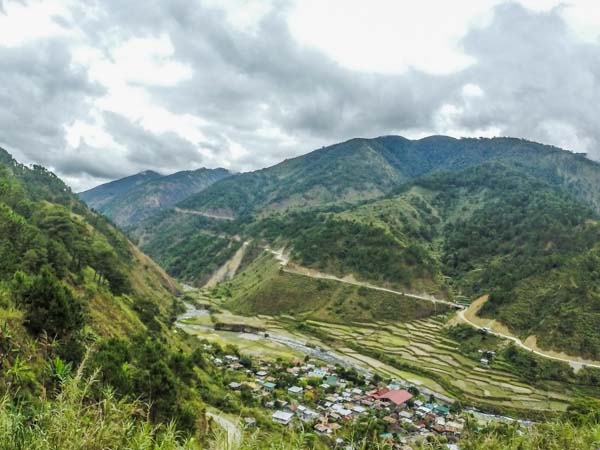 Getting around in the Philippines was always an exciting ride, as it seemed like the only rules of the road were to honk as much as possible, and to not crash and die. The mass chaos gave way to aggressive and very defensive driving. I will admit that I was continuously amazed at the Filipino driving abilities, as I would not attempt such a feat.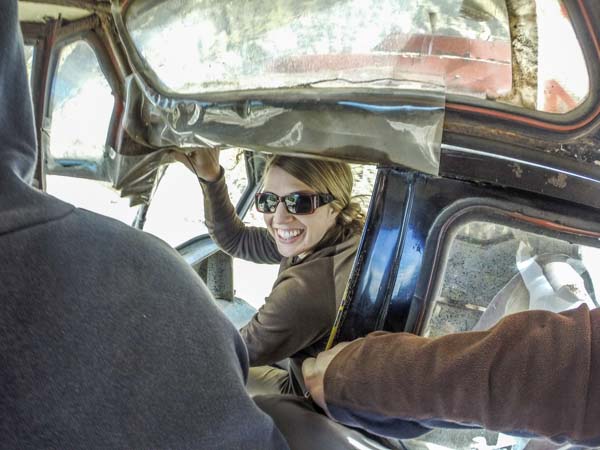 Other than in the bigger cities, there were few street lights or signs. Pedestrian crosswalks did not exist. When crossing the street, we would literally cross one lane at a time (waiting in the middle of the street). The seemingly more common method was to just start walking across. It may seem like suicide, but the traffic magically compensates by weaving around, eventually coming back together like a school of fish.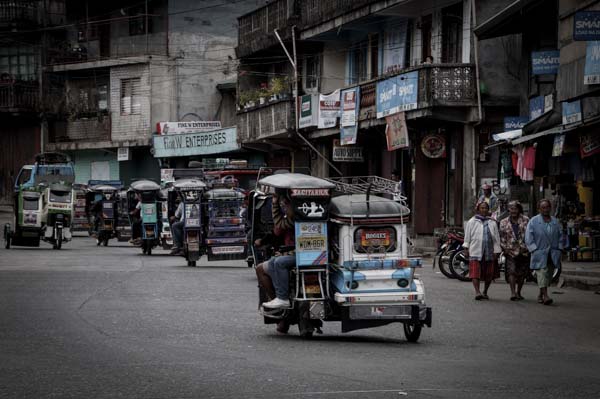 The ceaseless honking seemed like the primary method of communication between drivers. We were debating if they had some type of secret morse code. It was not an angry road-rage type of honking, just a very annoying non-stop noise. If the driver happened to be turning, passing, stopping in the middle of the street, or cutting someone off, it didn't really matter as long as the honking codes/words were used.
It seemed like all of the roads were windy, bumpy, under construction, and extremely narrow. This got pretty tricky when riding on a bus or jeepney up the very steep mountain roads. The bus would go full speed, randomly slamming on the brakes to weave around traffic or maneuver blind turns. The constant squealing of the brakes, caused by the sudden stops, was a little unnerving.
Taking overnight buses made for an even more interesting ride. I will never forget the rough, windy, turbulent road from El Nido to Puerto Princesa, Palawan. A bus serviced this route every hour during the day, with the last bus departing at 10 pm. We planned on taking that last bus, saving on accommodation by sleeping on the bus, and arriving with enough time to catch our flight the next morning.
These buses are old, non air-conditioned, and tend to have very little leg room. There are no seat belts, armrests, handles, or anything else to actually keep you in your seat. The seats were small, hard, and were made of a very slippery plastic.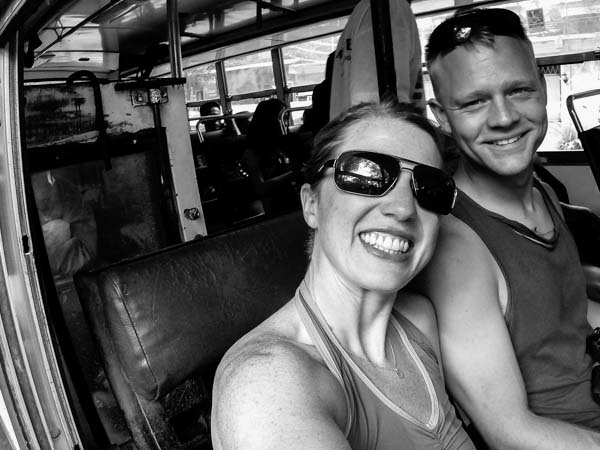 This bus was almost empty when we boarded, with a few locals getting on and off at various stops early on in the night. We discovered shortly thereafter why the bus was so empty.
I usually love empty buses, with empty seats where I can lay down and stretch out. I hated this bus.
I tried everything to stay in my seat that night, like wedging my foot, knee, shoulder, arm, or head between the two seats to keep me secure. I also tried pushing my feet up against the other seats to pin me in, but nothing worked. I do not think we got more than ten minutes of sleep at time, before we would be thrown out of our seats again from the crazy drive.
We arrived at our destination over two hours early, likely the result of some of the driving techniques used. It was only 3 am, and the airport was still closed for a few more hours.
We succumbed to heavy punishment that night in efforts to save on a nights lodging. Ironically, we had no other choice than to pay for accommodation (3 hours worth) early that morning anyway, as we had no where to else to go.
The joys and surprises of traveling are sometimes too much. It is funny to talk about some of these experiences now, well after the physical and mental recovery has run it's course.