Back in our Denver apartment, we had at least four clocks hanging on our walls. We had two alarm clocks and two smart phones to wake us up, time displayed on the dashboards of our cars, phones in our pockets, and roadside clocks on signs nearly everywhere we went.
We clocked in and out of work, where we happened to always be aware of the time, and made plans to fill each minute outside of the eight to five work day. Essentially, time ruled our lives.
Before we left Denver, I bought a watch because I knew I would not have any of the aforementioned methods for keeping track of time. It has been essential to our travels in order to catch planes, buses, trains, etc…
Until now.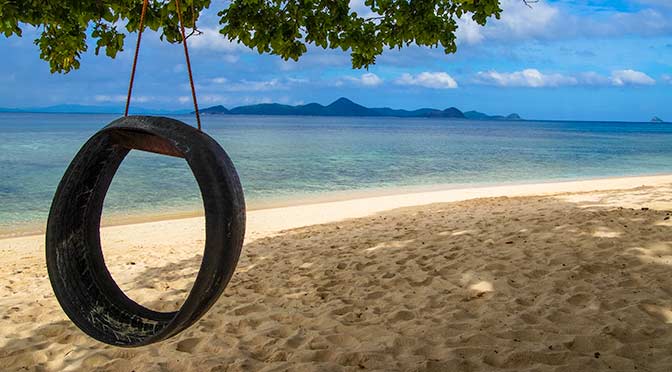 Tao Philippines Expedition, where time does not matter. We just started this trip (I'm writing this in my journal… on paper) and it's really hard to try to comprehend 7 days of no plans, commitments, schedules, or time restraints.
I just took off my watch, because currently it has no use to me. What does it matter how early or late it is? I can choose to get up with the sun or not. We go by sunrise and sunset. The hours in-between do not really matter. It is a bizarre concept that the actual date or time has no direct impact, apart from bringing us closer to our last day.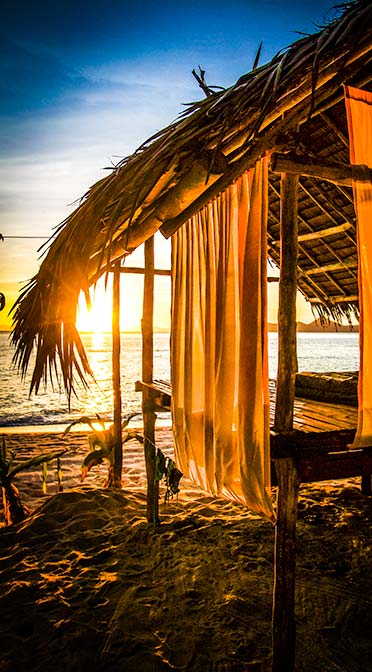 This Tao journey is a week of freedom from known "normal" life.  Our only itinerary: getting from Coron to El Nido in the Philippines.
We're taking each day as it comes. No rushing. No where to run to. Time almost stops, where we can truly enjoy the stillness.
Without electricity, wi-fi, electronics, schedules, or distractions, life becomes a beautiful simple thing.