COLOMBO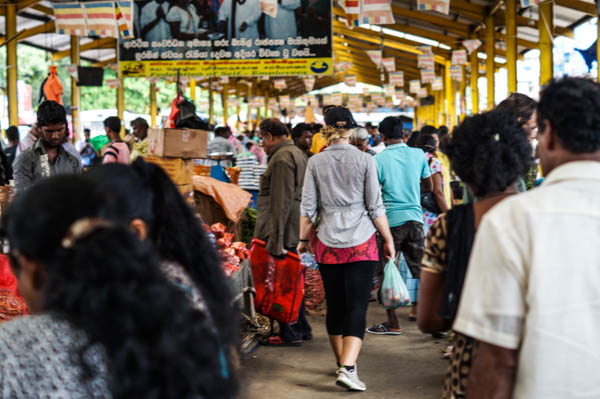 Colombo is the commercial and financial capital of Sri Lanka, and full of chaos and mayhem. We tend to stick out and draw more attention to ourselves than is helpful. So, besides using this city as a transportation hub, we did little more than make it to the local market before heading out.
KANDY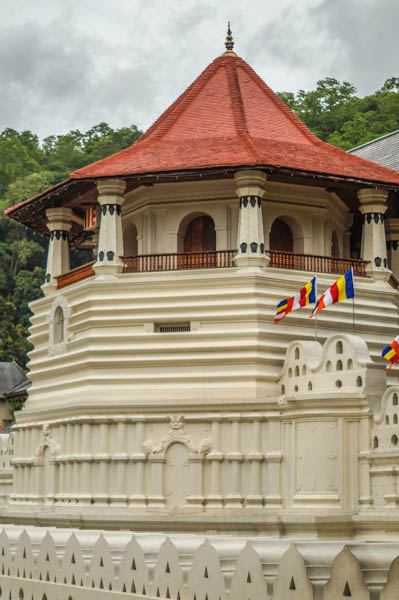 Kandy is a cool little town which houses one of the most important Buddhist relics in the world, Buddha's tooth. The tooth lies inside a Buddhist temple and is guarded religiously.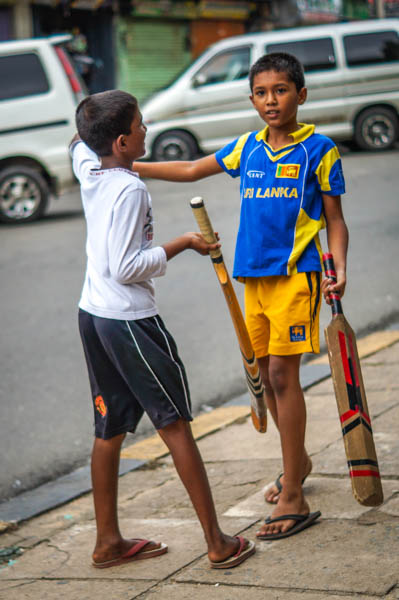 Instead of touring yet another temple, we decided to watch neighbor kids play cricket on our street, eat mass quantities of roti and curry, and take day trips to nearby attractions.
 SIGIRIYA ROCK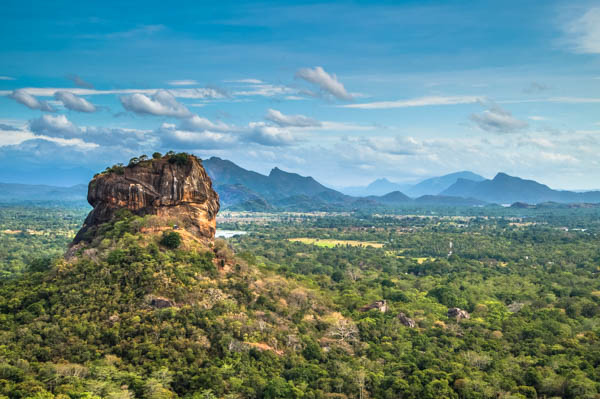 Sigiriya rock is a UNESCO World Heritage Site standing 200 metres above the forested plain. The entry price is relatively steep, so we opted to climb it's neighbor instead. Pidurangala rock is almost as high and provides a view of Sigiriya that beats any postcard image you've ever seen.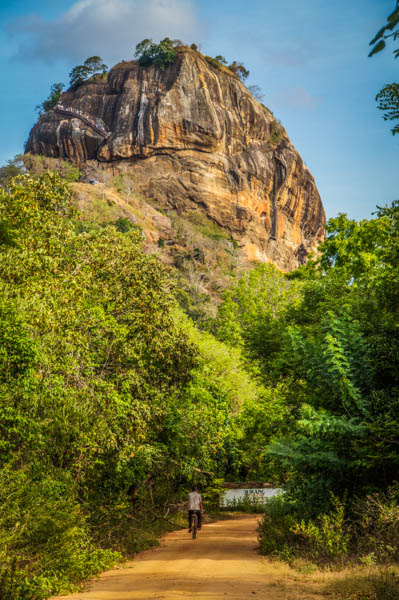 PIDURANGALA ROCK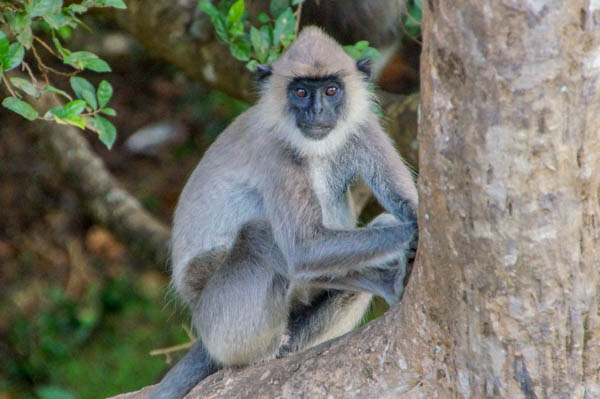 We had the entire trail to ourselves, besides devious monkeys, supposed cobras, and a random local "guide" who magically appeared out of the forest.
Not really knowing what to do, we just went along with it. The trail lead us past the meditation bunks of the monks and a giant reclining Buddha Sculpture. The scenery along the path and the view from the top was well worth the effort.
SLOW TRAIN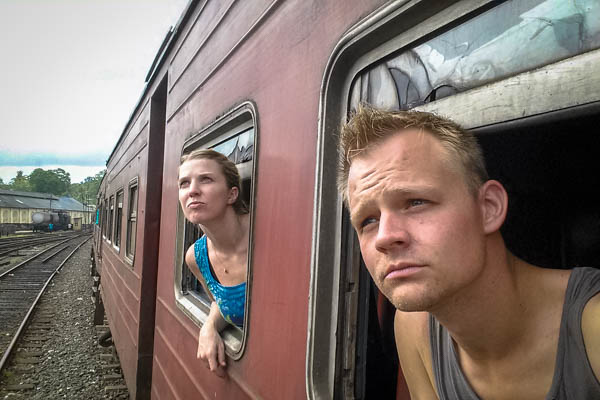 The train ride from Kandy to Ella is reputed to be one of the most scenic and beautiful train journeys around the world. The scenery is spectacular, looking out over the mountains, tea plantations, and the valley below.
ELLA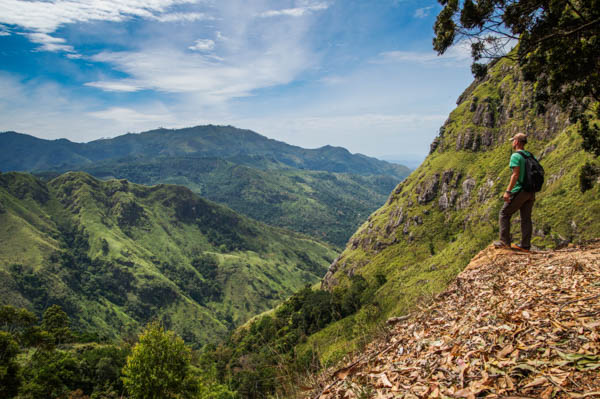 We spent our days in Ella walking around the Ceylon tea country and hiking to a few stunning overlooks including Little Adam's peak and Ella's rock. We even walked to the Halpewatte tea plantation to tour and sample several of their teas.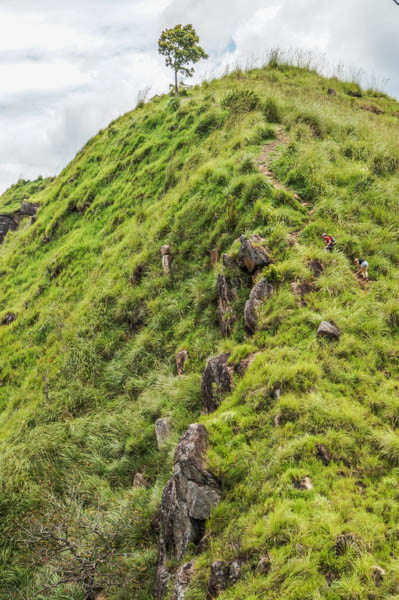 CEYLON TEA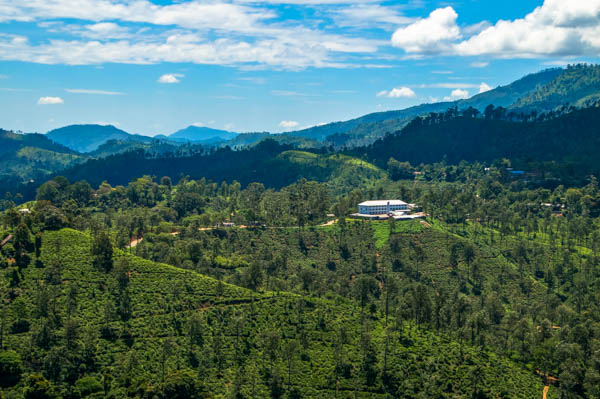 Sri Lanka is the world's third largest producer of tea in the world. We found this easy to believe while walking through the endless tea fields. The harder concept to grasp was the mass quantities of leaves that were needed to be processed daily, as they were all hand picked by local ladies.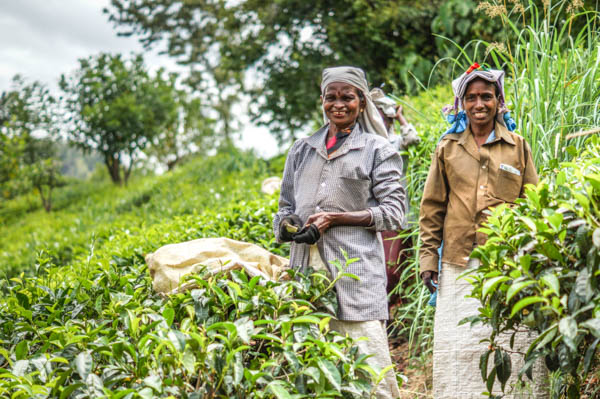 RICE AND CURRY
Eating curry was among the most pleasurable things we did in Sri Lanka. I loved searching for the tiny hole in the wall places, packed full of locals, that had no menus. We would be served a huge pile of rice covered in a mixed selection of 3 – 5 different spicy curries. 
KOTTU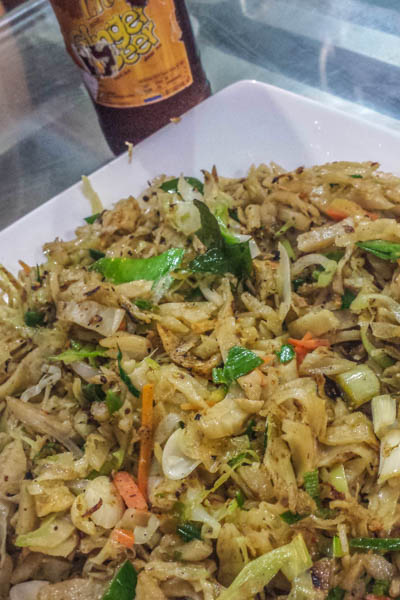 A traditional spicy Sri Lankan dish which involves thin strips of roti, vegetables, egg and sometimes meat being chopped and mixed together on a hot plate before being served.  Its quick, cheap, spicy, and quintessentially Sri Lankan. Some of the cooks use double fisted hand held knives to cook the kottu on a hot griddle so the entire street can hear!
HOPPERS
There are many types of hoppers including egg, milk, string, and sweeter varieties as well. These are another food native to Sri Lanka, served mainly for breakfast or dinner and often accompanied by lunu miris, a mix of red onions and spices.
STUFFED ROTI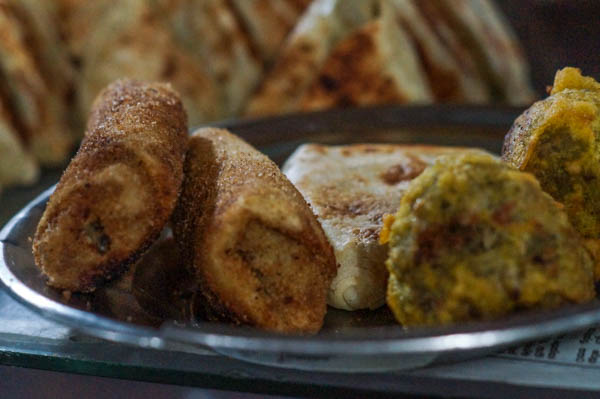 Short Eats, or stuffed roti, are basically little hand-held snacks, and are a love affair in Sri Lankan cuisine. Some of the little deep fried goodies are filled with potatoes, eggs, vegetables, and spices while others are stuffed full of seafood or meat.
GINGER BEER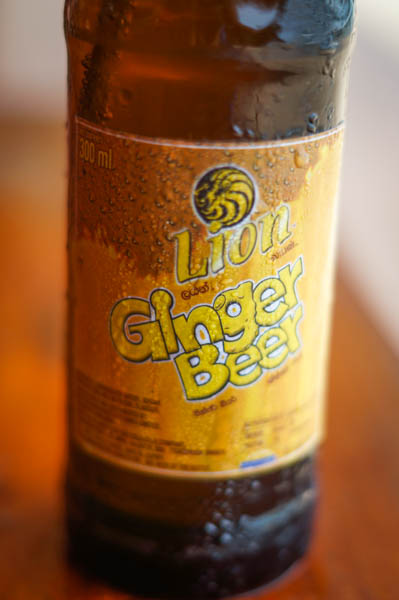 A pitcher of water was provided in each restaurant, and was extremely tempting when enjoying spicy Sri Lankan dishes. Instead of testing our fate drinking untreated water, we opted for the amazing local ginger beer instead. The ginger would be a bigger punch in the back of your throat than the intense spice you were experiencing only moments before from the curry.
 KING COCONUT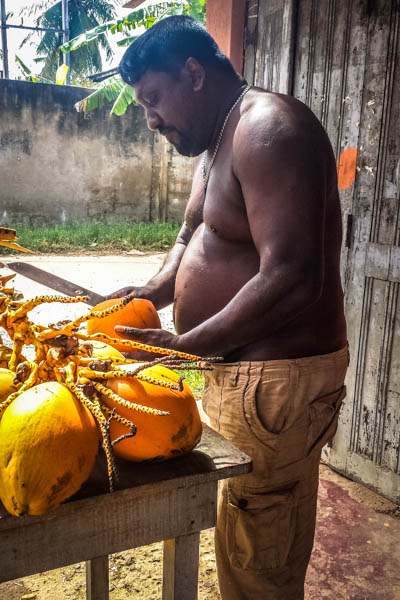 My favorite thing to drink was a fresh orange colored coconut known as a "King Coconut." The water is sweet, refreshing, and so very good.
WOOD APPLE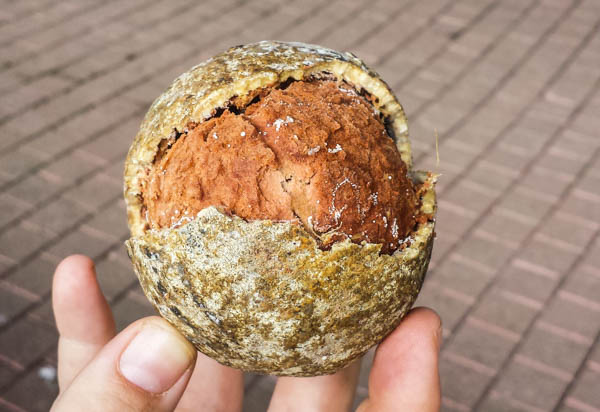 Wood apple looks like a moldy coconut, and is as hard to crack open as a coconut as well. It tastes and smells like a cross between fermented raisins and blue cheese. It is a little bizarre, but really good at the same time! The texture is the craziest part, where the center is soft and pudding like, but within that are hosts of other consistencies like seeds and twigs. 
2 SAFARIS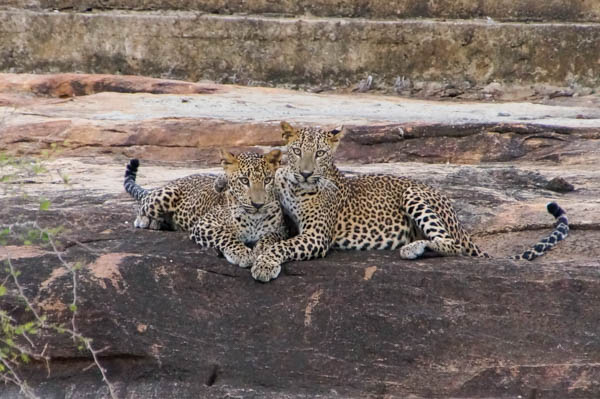 Yala National Park is the second largest national park in the country which spans 378 sq miles in the very heart of the island. The park was filled with wildlife including spotted deer, wild water buffalo, elephant herds, monitor lizards, peacocks, mongoose, jackal, leopards, and crocodiles. This park is best known for having the highest leopard population in the world.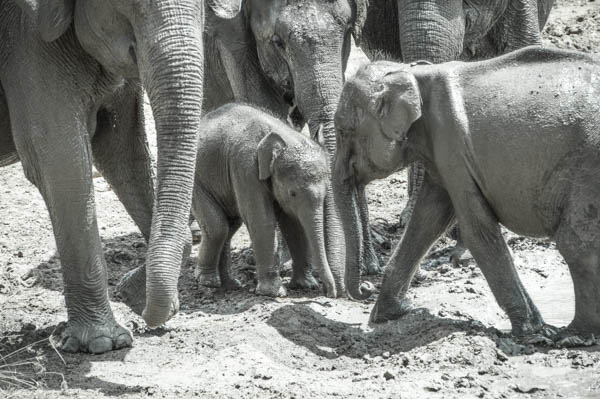 Udawalawe National Park is an important habitat for Sri Lankan elephants, which are relatively easy to see in the open. Hundreds of these elephants are believed to be permanently resident here. It was absolutely incredible being so close to something so wild and big.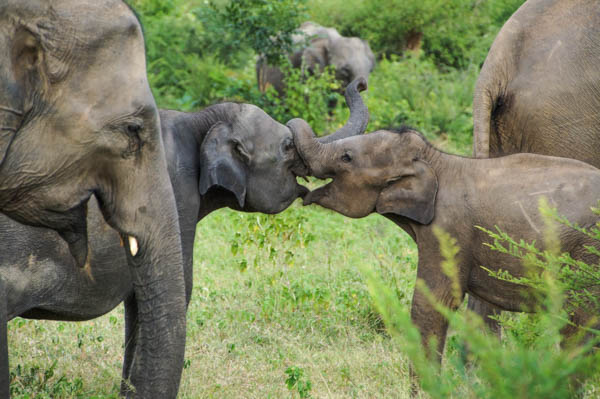 PUBLIC BUSES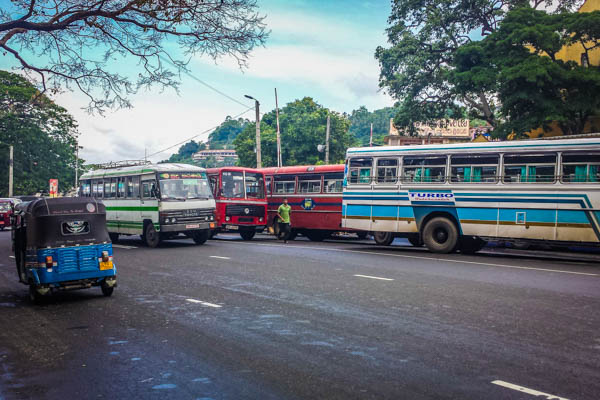 These buses are big, bulky, and not in top condition. The drivers keep their foot on the accelerator, occasionally slamming on the brakes to pick someone up alongside the road. These bus rides were cheap, packed, and unforgettable.
 HATCHERIES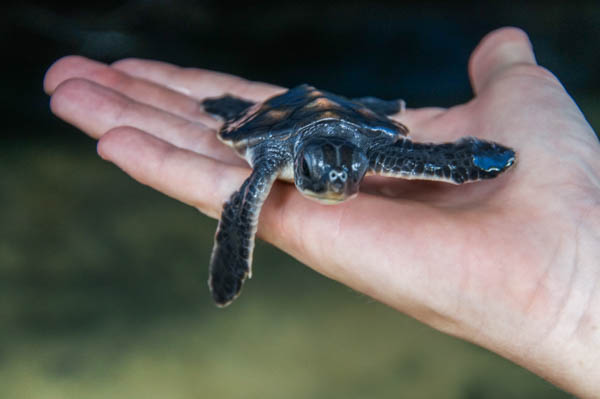 Turtle Hatcheries are doing their best to keep the turtle numbers alive and well.  We stopped on our way back to Colombo for a tour of the Sea Turtle Hatchery in Habaraduwa. The hatchery pays fisherman for eggs that they collect at night along the long sandy beach. The hatchery buries the eggs in the sand at the hatchery, and after they hatch, the baby turtles are later released into the sea at night.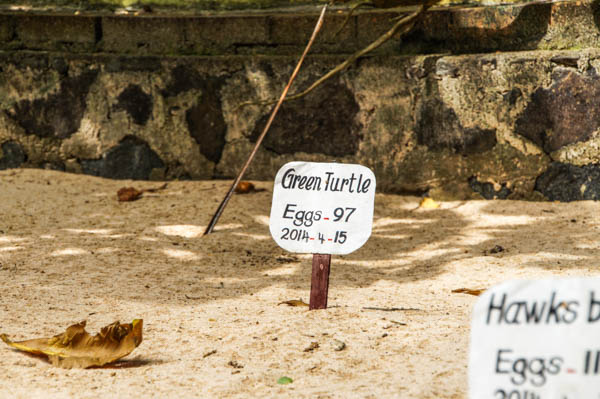 BEACHES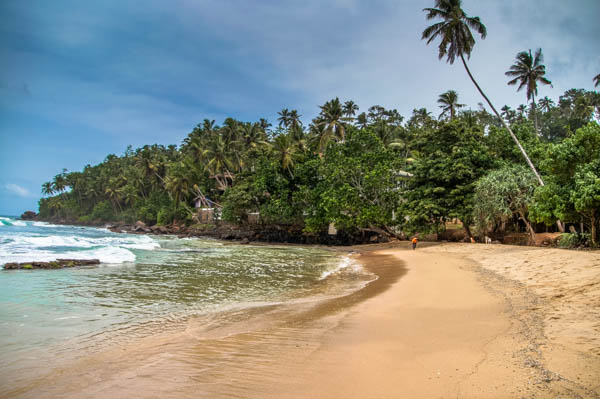 Mirissa Beach, one of the many amazing beaches in this country, is located close to the Southern tip of the Island of Sri Lanka and only about 200 km from the Equator. This secluded crescent shaped beach was the perfect place to relax, as it was not busy, and was almost eerie as it seemed we were the only two around. This was the perfect end to our time in Sri Lanka.