After three amazing dives in Koh Tao, Thailand, we had the chance to cliff jump at one of the dive sites. It was a beautiful day on the ocean and the scenery was gorgeous.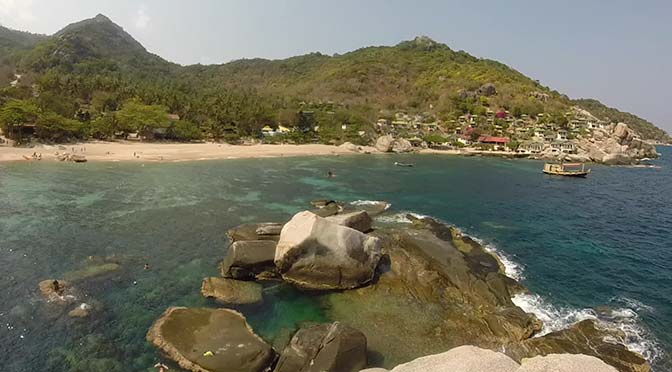 We swam from our boat to the cliff jumping location, with our dive master as our guide. The height of the cliff (rock) from the boat didn't seem too intimidating, until we started maneuvering our way up.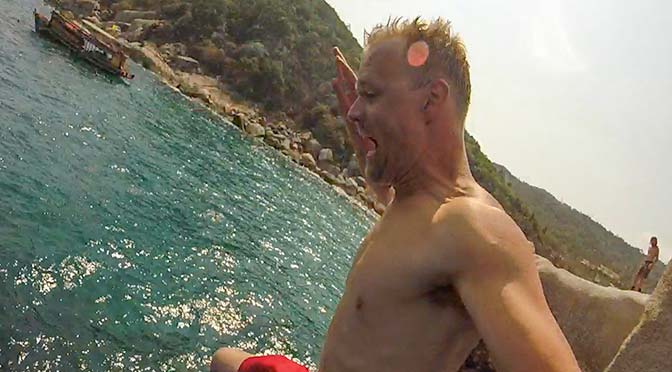 Several rocks at the base were pretty easy to climb, and a rope was in place to help us scale the steepest portion.
The ledge was about 12 meters (close to 40 feet) above the water. Take a closer look at the photo at the top, with people standing on the rock, for a better idea of the scale.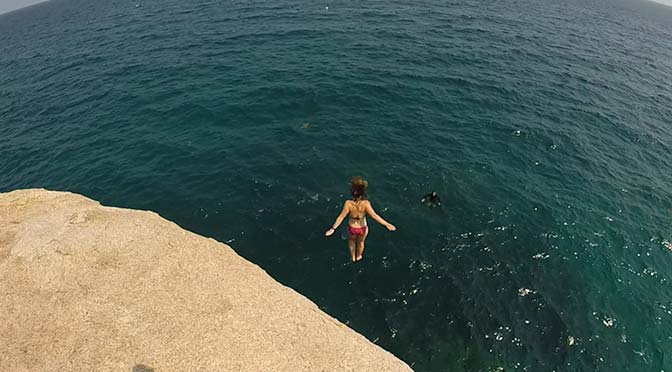 The view was enough reason to climb to the top, but the jump itself was exhilarating. This may be the highest cliff that I have jumped from so far. We will see what this year brings.